The 4 Best HomeKit Hubs You Need To Get
Updated on 30th Oct 2020 17:01 in General, Smart
HomeKit is a great ecosystem that values your privacy by limiting the number of external communications, opting to use your local network for all device commands. At first, there weren't too many options for those looking to implement a HomeKit smart home, making the choice fairly straight forwards. That isn't the case anymore and picking which hub you want to use isn't always an obvious task. Let's see what the best HomeKit hub is for a few different situations.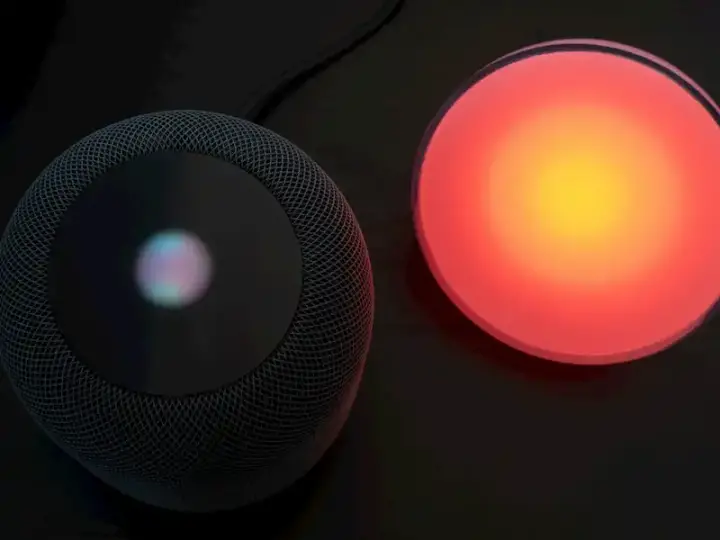 Table of Contents
The cheapest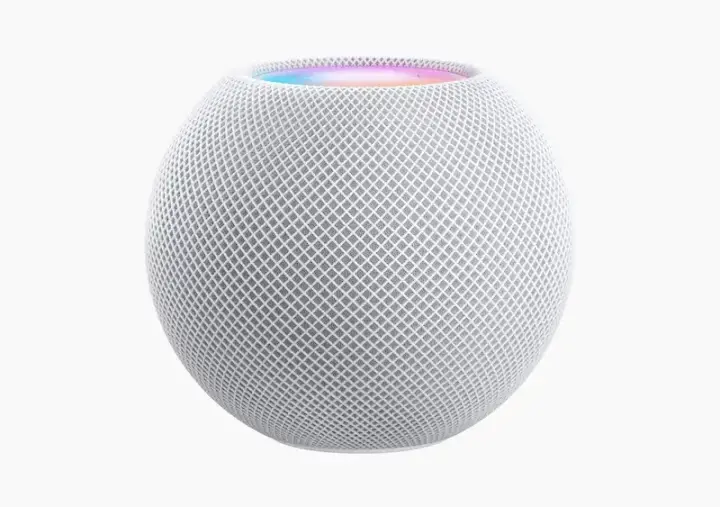 Ever since the announcement of the HomePod Mini, there has been little to no doubt about what the cheapest option is. This ball-shaped device is the latest entry to the HomeKit hub line-up, and it sure is a good one. For only 100$, you could be the owner of one of these while still getting almost all of the features of the more expensive offerings. The Mini includes Siri, with a top that lights up when the assistant is activated, indicating it is ready for your request. With the introduction of the intercom feature, most Apple products can be pinged with a voice message, and this is no exception.
Asking Siri to let everyone know "we're leaving" will send that message to iPhones, watches, and other HomePods. Upon receiving the message, others can respond, creating an easy way to quickly talk back and forwards. The Mini also has native support for multi-room audio either by using multiple HomePods or with any Airplay compatible speakers. Those looking for a cheap and easy "set and forget" way of getting HomeKit into their home should look no further. The HomePod Mini really is the best for the price. While the idea is undoubtedly for users to get multiple Minis, the smart home features will work just fine with one. At 100$, it's hard to beat!
The most reliable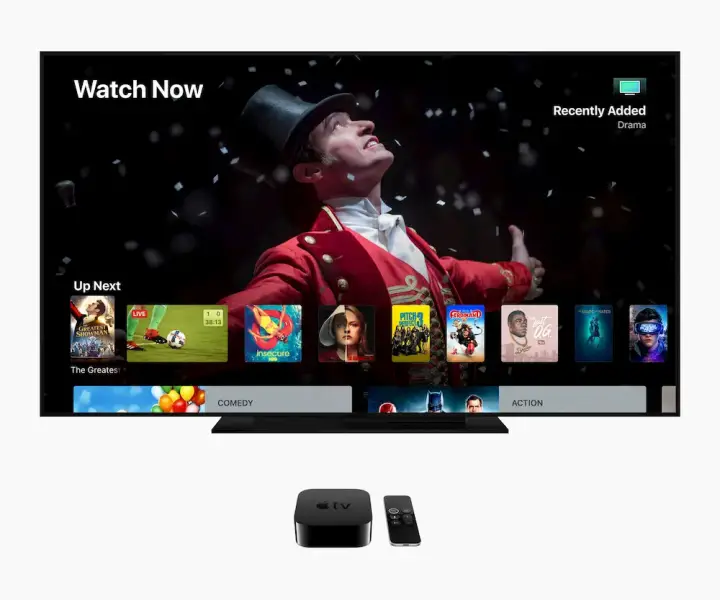 While the HomePod Mini is the new, cool kid, the Apple TV 4K still has its time to shine. That time is when it comes down to reliability, which is defined here as being how much you can count on your hub to work. At 179$ for the cheapest model, this isn't the most budget-friendly option by any stretch. There is nothing wrong with the HomePod per se, but the advantage of the TV 4K is that it has an RJ45 connector on the back for a wired network connection. As a result, most homes will benefit from this little feature as it will work regardless of the state of your WiFi. The same can not be said for all of the other hubs as they all make use of WiFi.
The problem is not with WiFi, but rather that most home networks are unfortunately not configured properly. Often, this will mean that the connection drops out or that guests coming over weakens the signal strength. As a general rule, it is annoying when the signal constantly disconnects, but it is far more annoying when your smart home features stop working because of that. This hub has the perfect solution - a wired connection. There is no need to fiddle with your router, just plug it in with a wire and call it a day - while getting better performance than the others!
One issue you mind find with the Apple TV is that Siri is a lot harder to use than with many of the other choices. As the system does not have a specially designed microphone array, the remote is usually how you communicate with Siri. This is obviously not convenient, so if you are looking for a "smart speaker" experience, this probably isn't the choice for you. If having constant Siri access is less important, the Apple TV could be a great choice for you!
Another advantage is that in terms of bang for the buck, you get loads in return for this one! A smart hub and a TV box to watch whatever you like, that's pretty smart.
The free option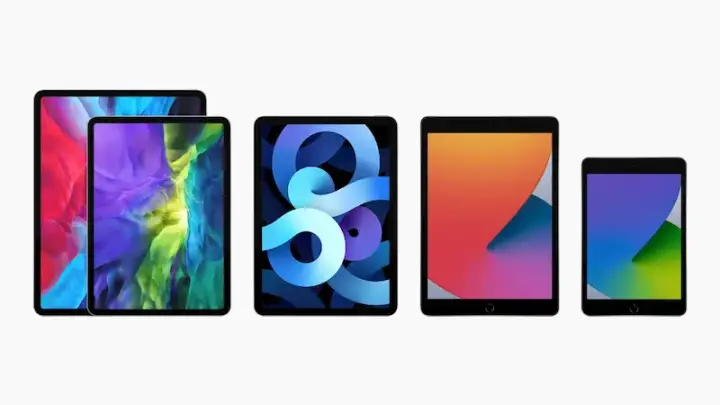 First, let's make it clear that this technically isn't free. The reason it could be free is that if you have an iPad running iOS 10 or later, it can be used as a HomeKit hub. Those who already use an iPad at home and don't bring it anywhere can take advantage of this option to get a no extra cost smart hub. Considering that a new iPad costs around a minimum of 500$, this is certainly not a recommended option unless you already own one and leave it at home anyways. There are quite a few downsides with this method, so even those that own an iPad may want to consider alternatives. As we mentioned before, WiFi isn't the best, and the iPad will most likely be using a wireless connection.
The drawbacks don't stop there, though. By making an iPad the HomeKit hub for your smart home, you are now required to always leave that iPad at home. Simply moving it to a different location will immediately bring down your entire system, which can have varying degrees of severity. Imagine using a smart lock on the front door, only to have someone take the iPad away, making it much more difficult to open the door. This situation is unlikely, and you'd probably have a key anyways, but the point is that you must ensure the device stays at home.
Another point to consider is the speaker and microphone design. Products like the HomePod, Amazon Echo, and other smart speakers are specially designed to have the optimal layout in terms of audio. If you imagine a microphone as mostly picking up sounds from a single direction, you can understand how there is an added challenge with trying to record in all directions. The iPad has some design for this since Siri is still an option, but generally, it is designed to understand someone directly in front of it. Despite this, the iPad can be the cheapest way to get a HomeKit hub if you already have one at home.
The DIY method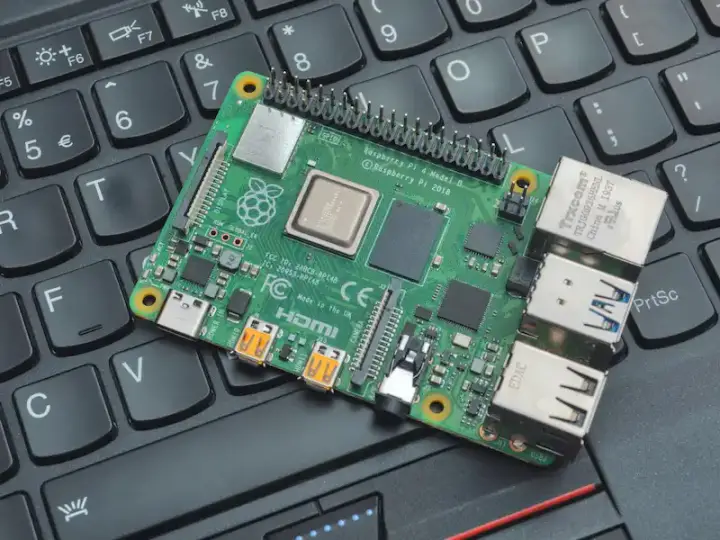 This is a bit different than the other options as it is not an official way of getting a HomeKit hub. Despite that, this solution will still work well as a hub for many HomeKit devices, though it might not support all of the latest features. In fact, there are certainly some features that will never be implemented using this method, one of which is the remote access via the Home app. Unfortunately, Apple uses iCloud to manage the remote access with their hubs, meaning that third parties can not use it. That's not to say that you can't control your devices remotely, just that it can't be done the normal way. 
If you are willing to deviate away from a total Apple ecosystem, this option can be the cheapest and the one with the most freedom to do whatever you like. As HomeKit represents just one part of the DIY method, you have the ability to integrate more products that normally couldn't be used. Integrating Nest into a HomeKit environment is usually difficult, but with this, you just add the Nest devices to Home Assistant directly. This way, you can mix and match the products that are best for you without restrictions from manufacturers.
The way we get this working is using a Raspberry Pi (or any other computer), which is a cheap single-board computer. This computer becomes the smart home server and is in charge of controlling everything smart. The software then has a plugin that will allow it to look like a HomeKit hub to any compatible device, allowing you to use it easily. If this sounds interesting, be sure to check out my guide on setting up a Raspberry Pi as a HomeKit hub. Setting up a DIY solution is a lot easier than it sounds, and it can be gratifying while teaching you a lot about the technology that powers your home!
Summary
All of that is a lot, so here is a table to summarize everything we saw.
|   | HomePod Mini | Apple TV 4K | iPad | DIY |
| --- | --- | --- | --- | --- |
| Best for | Cheapest | Most reliable | Best for iPad owners | Ecosystem freedom |
| Price | 100$ | 179$ | > 500$ | ~60$ |
| Siri optimised | Yes | No | No | No |
| Connectivity | WiFi | WiFi or Wired | WiFi | WiFi or Wired |
| Built-in speakers | Yes | No | Yes | No |
| Use of Home app | Yes | Yes | Yes | No |
The one you end up getting will depend on your priorities, but you can rest assured that any of the options presented here are solid choices and will serve you well.